PlayStation VR2 will retail for £530 in the UK. The console itself now (with inflation included) costs £480 (£390 for the digital version), and together they'll run you over £1,000 (when the cost of the game is included).
That's a lot of money. Does the value proposition make sense here, given that many families are cutting back on spending right now due to inflation? Can Sony sell enough PSVR2 units to achieve a large install base to justify game developers and publishers investing in the platform over the long term?
Curiosity or necessity?
Personally, I see virtual reality itself more as a curiosity than a necessity. I grew up playing games in the '90s, and spent my early life tripping over leads and blowing through cartridges until my face was tomato red. Consoles and TVs were my friends — VR headsets lived squarely in the realm of science fiction.
In recent years, I've gained some experience with virtual reality. I used Oculus Quest 2 and the original PlayStation VR. Both experiences were fun enough, but I didn't come across any "must have" VR that stood out. The Job Simulator was fun, the Beat Saber was invigorating, and the Resident Evil experience was simply terrifying. But it wasn't any of those enough.
I've periodically looked for a VR setup that I can justify in terms of cost. But I realized that, at least for the time being, there weren't enough compelling experiences out there that would make me part with £570. VR is certainly fun, but £570 is fun? I don't know about that.
Toys
The thing that ultimately determines the value of any platform is, of course, the games. The platform is more likely to succeed if it can set itself apart with an impressive software catalog. Look at Nintendo, for example; They are experts in creating unique and must-have games for each of their platforms. Mario, Zelda, Metroid, Pokémon, Animal Crossing – these are just a few of the stellar franchises that draw you in.
Sure, games from these franchises are released sporadically; Just often enough To make you feel satisfied but still want more. I may be a huge Sony fan, but I will always have room on my shelves for a Nintendo as a second console.
Back to PSVR2. While the functionality of the hardware on offer looks impressive, the big question is whether or not the game library will be impressive. Here are some of the games that have already been announced. Is it likely enough to justify the hardware cost?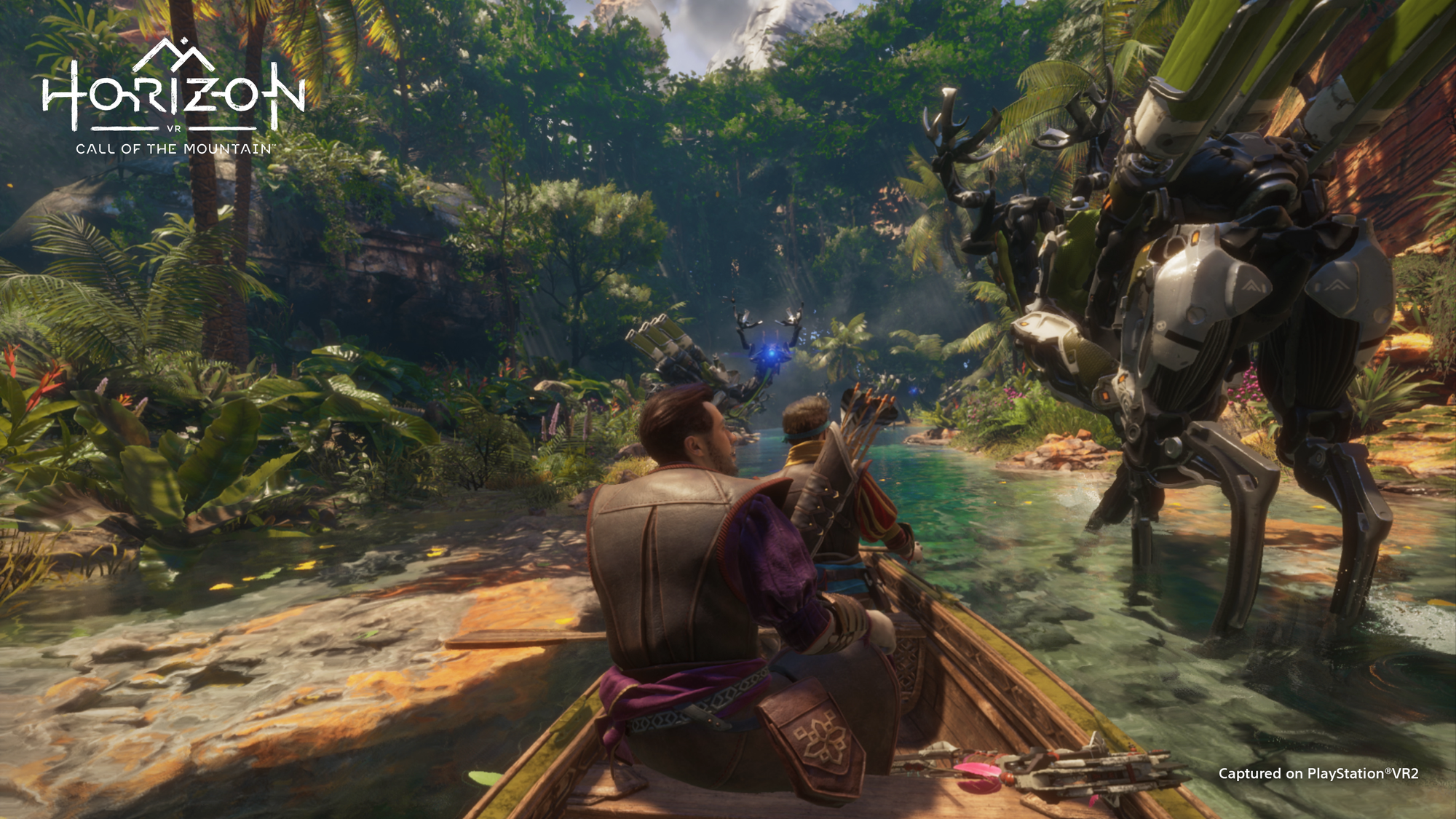 Horizon: Call of the Mountain
I haven't played Horizon yet. I already received a copy of Horizon: Forbidden West with my PlayStation 5, but I haven't played it yet. This is a five-star IP from Sony and I'm curious to play, but Call of the Mountain promises less than ten hours of total playtime – again, I feel like it's not enough. This sounds, to me, more like a decent bonus content rather than a great standalone game.
And while the experience sounds fun, I don't feel like it's groundbreaking — it's the kind of leap forward in VR gaming that warrants buying a new VR setup.
Resident Evil Village
Resident Evil Village is a great game. The VR mode would probably be great too. It looks to expand on the mode established with Resident Evil 7 (and maybe be a little less complex, too).
It is released for free, and therefore it is worth the money. But I already played through Village. Do I want to play the game again in virtual reality? Could. I'm sure it will be terrifying as you stumble around the snowy village while being chased by wolf-like creatures. But going back to my original view on VR, it feels more like a curiosity than a necessity (your view might be different if you've never played Village, of course).
Resident Evil 4
This is my favorite game of all time. It's a game that I bought across multiple consoles and it is Will be be equalizer. But keep in mind that the VR version of the original game is already available today on Oculus Quest 2.
There is of course a remake coming. And obviously there will be some VR content in there, but at the moment it's not clear what that means. I suppose Sony wants to give the VR version of Resident Evil Village some breathing space to generate some sales before introducing a shiny new VR mode with the Resident Evil 4 remake later in the year.
Since I don't yet know what the VR content will look like in the remake – and considering I can get the full VR game elsewhere – I'm not inclined to invest in a PSVR2 based on this game.
Other games…
This list is not exhaustive but Star Wars: Tales from the Galaxy's Edge, The Walking Dead: Saints and Sinners 2, No Man's Sky, and The Dark Pictures: Switchback are games of note. They're all great IP addresses, but again, many of them are already out there elsewhere. They feel like updates rather than bold new unique experiments.
The exception here is The Dark Pictures: Switchback. It seems to be the most interesting offering in terms of originality (although it's still on rails, like a lot of previous VR games). The idea that the headset will track your blink and adjust enemy movements accordingly sounds fun – but is it enough?
competitors
PSVR2 clearly does not exist in a vacuum. The Meta Quest 2 is the closest competitor to PlayStation VR and is under £500. Sure, it's older, but it has a solid library of games And Of course it's completely wireless and doesn't require connection to a console or other piece of hardware; It works right out of the box. The visual fidelity of its games may not match PSVR2, but the ability to play anywhere, anytime without cables is Pioneer Selling point and distinctive for this product.
There are other VR competitors, of course, that sell at a premium price (like the HTC Vive Pro 2 and the Valve Index). Compared to these platforms, PSVR2 definitely offers value for money. But a high-end market dominated by these devices and an entry-level market dominated by Meta Quest 2 could put pressure on PSVR2. Who is the customer Sony really targeting?
If you were a big consumer as a consumer, and had enough money to get the best setup possible, would you really choose PSVR2 over HTC or Valve?
Final thoughts
I currently own a SteamDeck, PlayStation 5, and Nintendo Switch. I spend, on average, three hours a week on each of them. It's hard to see how I could add a fourth device into the mix, especially considering I'd need close to £600 for both the headset and the game.
Of course, PSVR2 has yet to be released. It's still early days. I will monitor the situation (and maybe my opinion will change if I see a salary increase or a bonus in the future, and the price becomes an issue for me). Right now, inflation is a big challenge for everyone; Even the PlayStation 5 console itself is getting more expensive. So it seems unlikely that we'll see price cuts for specials anytime soon.
How do you feel about PSVR2? Are you planning to get one at launch? Is the already announced lineup worth the entry price for you? Let me know in the comments.
comments
Log in or become a SUPERJUMP member to join the conversation.