The endangered Tasmanian bream has been given a boost in its survival odds by successful interstate breeding efforts.
the main points:
The endangered spotted handfish was bred in captivity for the first time outside of Tasmania
The baby handfish hatched over a year ago and is now ready to be exhibited at the Melbourne Aquarium
Hopefully, there will eventually be enough gains to release some back into the wild
The spotted handfish, which is endemic to the island nation, is known for preferring to walk on hand-like pectoral fins across the sea floor rather than swim, and has become a major focus of marine conservation efforts.
Once found across Tasmania, wild populations of this handfish can now only be found at a few locations in the River Derwent and at a location in the D'Enctrecasteaux Channel.
But, in Melbourne, the team at SeaLife Aquarium is doing some of it to help boost numbers — successfully breeding a small number of species.
Sam Fook, an aquarist, said the achievement was "very exciting".
"Originally, we just planned to have them here as ambassadors for the population to educate the public – then we managed to get them to multiply and now we're an essential part of this whole programme.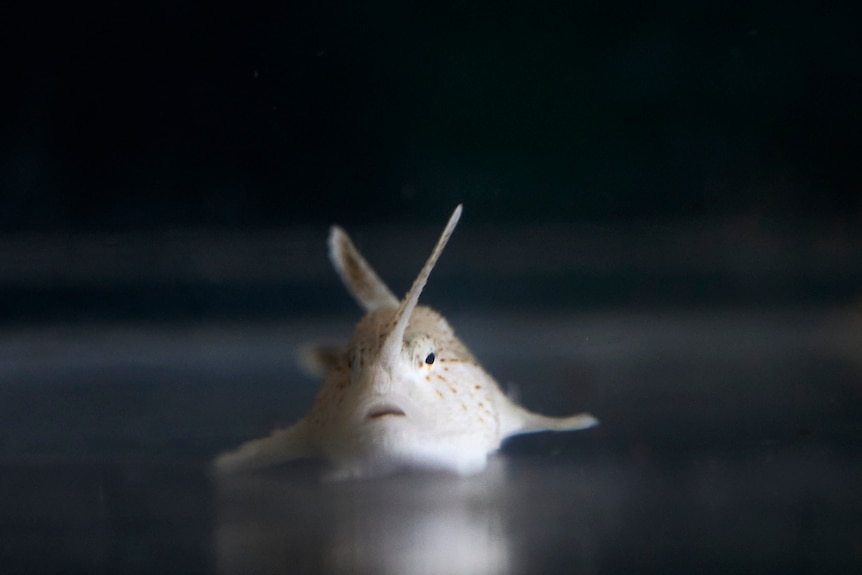 "It's really great to see this new population flourish."
The young, known as fry, were hatched in January last year and have since spent their time growing and developing in aquariums in the nursery at the back of the house.
But now they are ready to take center stage.
"This is a great step forward for the programme, and a huge achievement for the team," said Mr. Fawke.
"We only have a few residents on site at the moment – there are 10 on display.
"But we do have a number of residents at home as well who are currently being raised as a population ambassador and we hope to house them at a sister site in either Sydney or Mooloolaba."
Getting to this stage has been no easy feat, as the aquarium established its own breeding program in late 2017 through its participation in the Handfish Conservation Project – along with CSIRO and Seahorse World in northern Tasmania.
From there, the Aquarium team worked to replicate the handfish's environmental conditions in the wild, including changes in temperature, food availability, light and salinity levels—to get conditions just right for breeding.
"It was very boring," said Mr Fawke. "It took us a few years to get it right.
"We are very confident that we should be able to breed her going forward.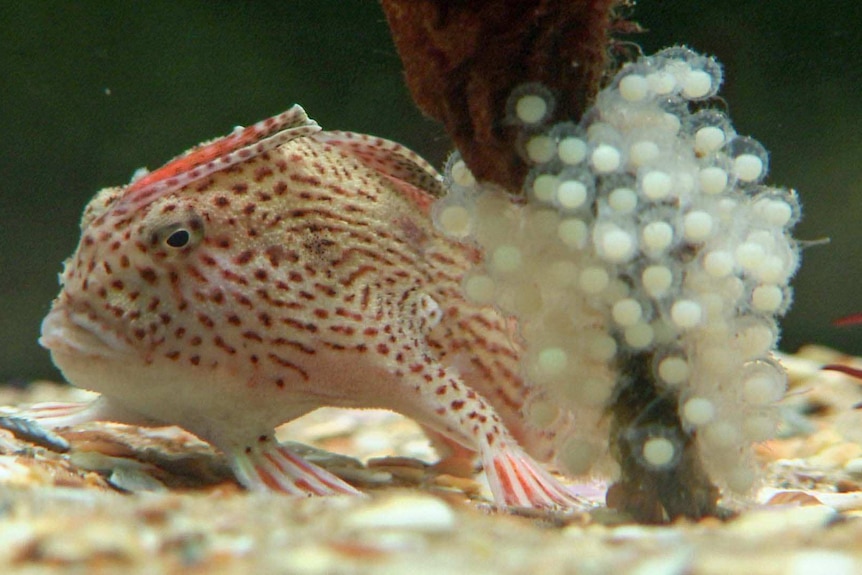 "We have all the right criteria in place and we know the starting points now, so we shouldn't have any issues once these juveniles reach adults, or if we can get more adults from the wild in the future."
It is hoped that the aquarium population will eventually reproduce, with the ambition being that he will eventually be able to release some handfish back into the wild waters of Tasmania.
Every approach to deck is required
Being able to release a captive handfish into the wild was a position researchers were eagerly awaiting, said Tim Fountain, science technician at CSIRO, who is involved in Tasmanian spotted handfish conservation efforts.
Still, he said, every step taken to bring awareness to species along the way — and breeding successes like this one — played a vital role.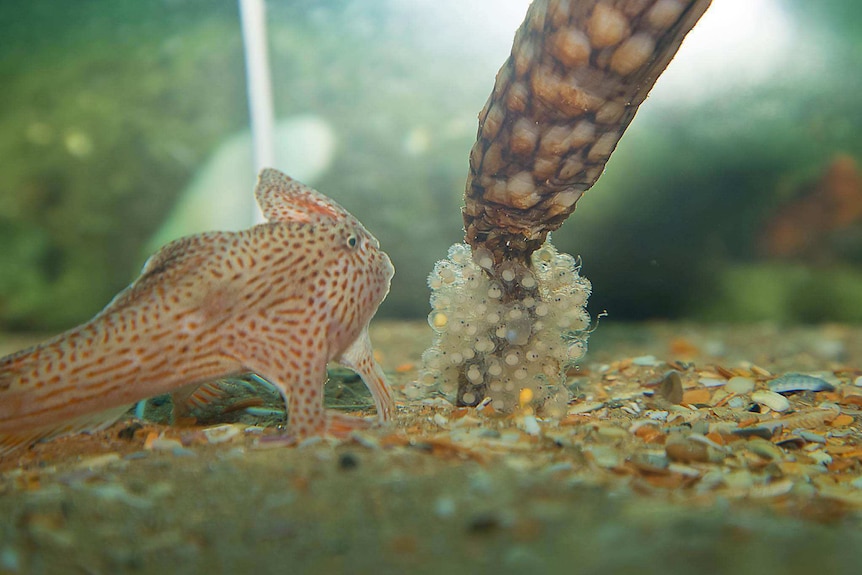 "It's a really important part," he said. "It is very difficult to raise public awareness.
"The other thing is… without the help of SEA LIFE, it is very difficult to get funding for these projects, even though they are very important.
"We can see the results."
He said there have been long periods sometimes without much progress and achievements like this are worth celebrating.
"We hope to use that experience we've gained to produce more, and hopefully make more progress," he said.
"She's a great little fish, full of personality…we don't want to lose her."